Results of the 2019 National Assessment of Educational Progress (NAEP) in mathematics and reading were released October 29, 2019. Details are available here.
NAEP mathematics and reading assessments are given every two years to a nationally representative sample of students in fourth and eighth grades. NAEP provides an important comparison across states and between student groups (e.g., Black students, Hispanic students, students with disabilities, English learners).
Below are the national results for students with disabilities (IEPs only) compared to students without disabilities (public schools) for the most recent 3 NAEP administrations (2019, 2017, 2015).
In 2019 performance in math at grades 4 and 8 was unchanged while performance in reading at grades 4 and 8 worsened.
MATH GRADE 4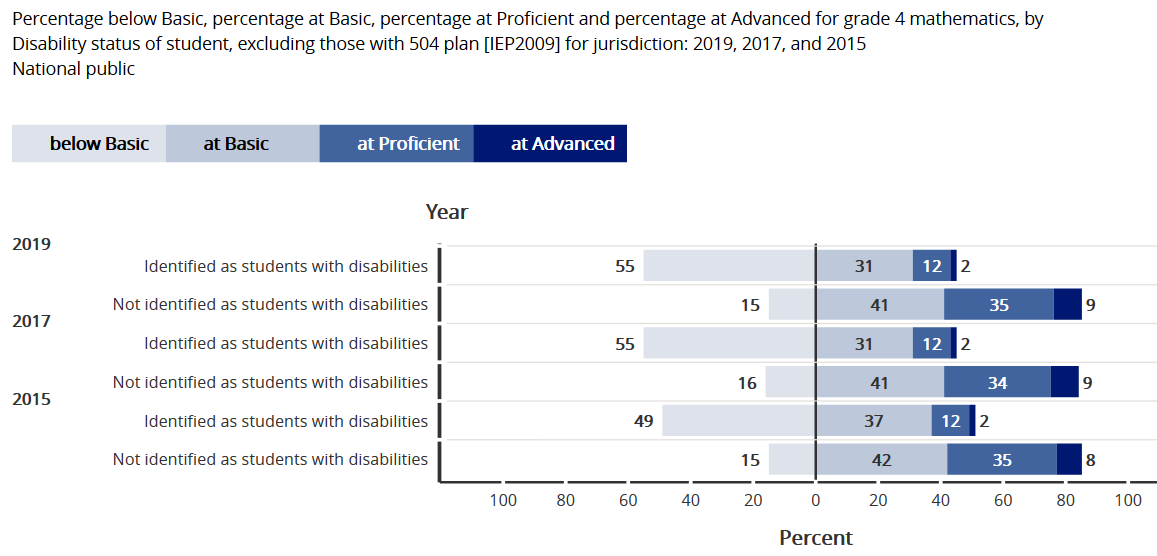 MATH GRADE 8
READING GRADE 4
READING GRADE 8