2022 National Assessment of Educational Progress (NAEP)

The 2022 achievement of students with disabilities showed declines over 2019 in all areas accessed by NAEP. The NAEP is administered every two year except the 2021 administration was delayed one year due to school closures, making the 2022 results the only data that compares pre- and post-school closures across the nation. The 2022 NAEP was administered between January and March of 2022.
Below are the nationwide results for students with disabilities (students with IEPs) compared to students without disabilities (public schools) for the most recent 2 NAEP administrations (2022 and 2019). Most states met or exceeded the expected inclusion rate of 85% for students with disabilities selected to participate (see Note below).
Students with the most significant cognitive disabilities (approximately 10% of all students with disabilities) do not participate in the NAEP.
Results by state for 2022 are available here.

MATH GRADE 4
MATH GRADE 8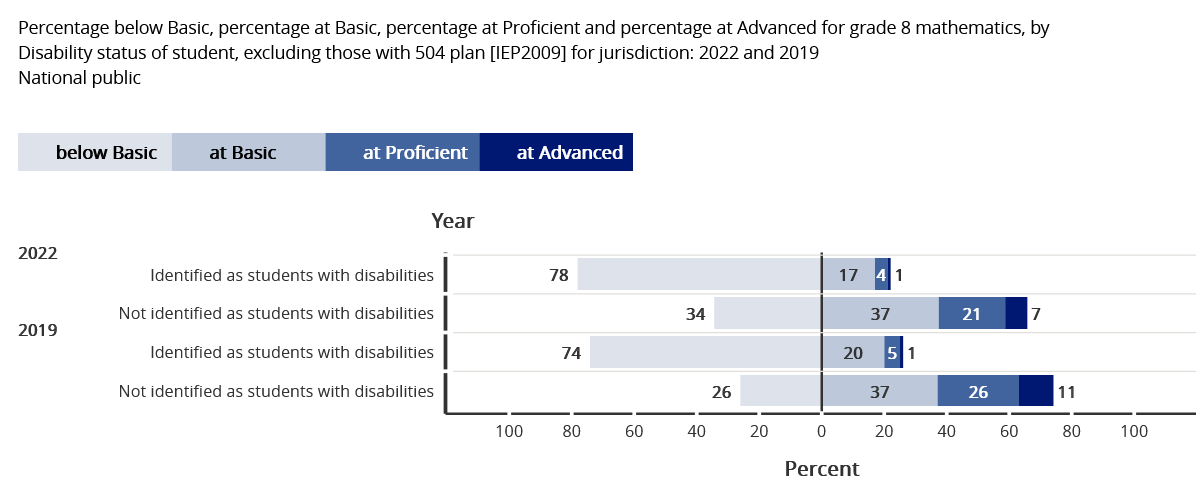 READING GRADE 4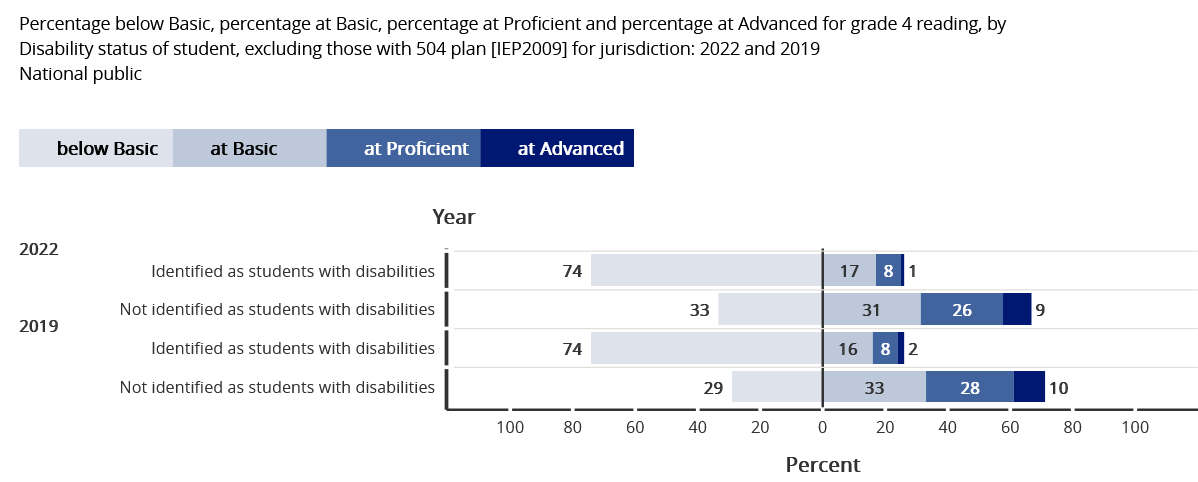 READING GRADE 8

Source: www.nationsreportcard.gov
Note: For inclusion rates by state, see: Appendix Tables for 2022 Math at page 11 and Appendix Tables for 2022 Reading at page 11.