National Assessment of Educational Progress (NAEP)
The 2017 achievement of students with disabilities showed no improvement over 2015 (except 8th grade reading showed a slight improvement). In fact, the majority of students with disabilities performed in the "below basic" achievement level in all 4 areas (mathematics and reading, 4th and 8th grade). The gaps between students with disabilities and those without disabilities continue to be substantial.
Below are the nationwide results for students with disabilities (students with IEPs) compared to students without disabilities (public schools) for the most recent 3 NAEP administrations (2013, 2015, 2017). Results by state are available here.
MATH GRADE 4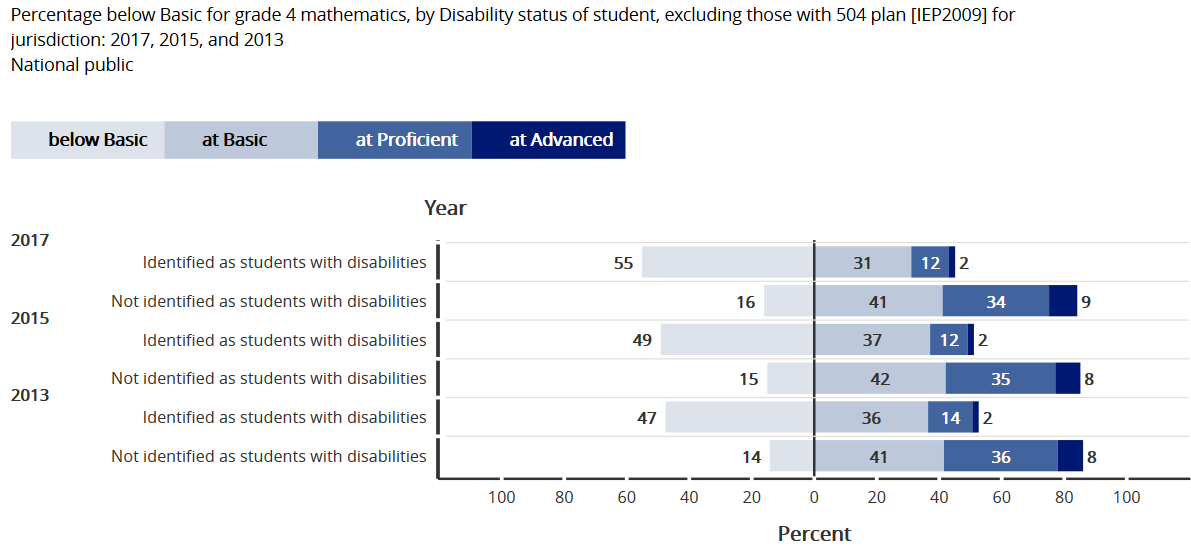 MATH GRADE 8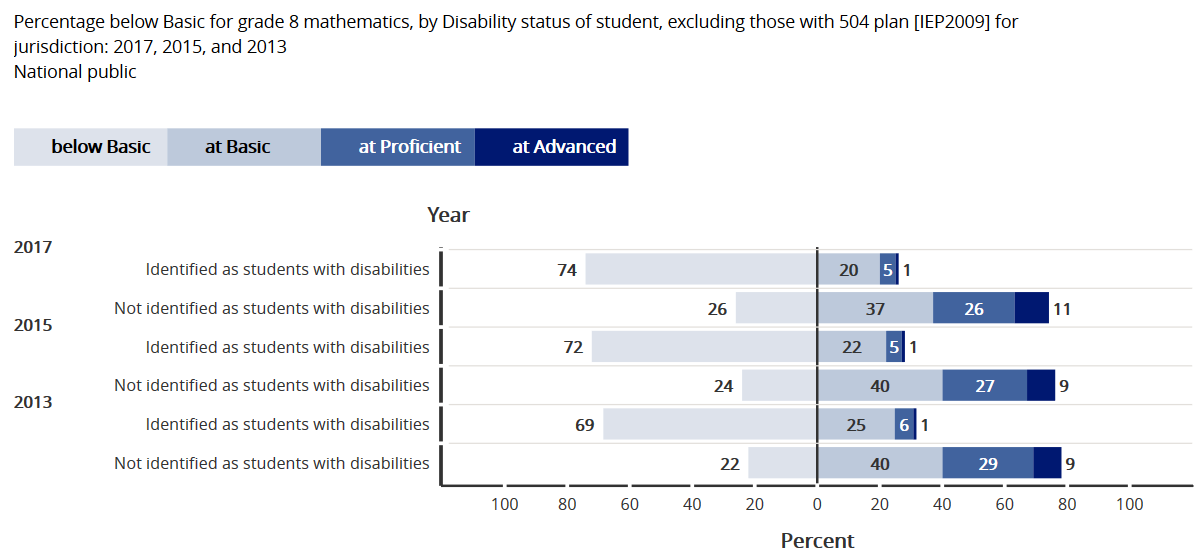 READING GRADE 4
READING GRADE 8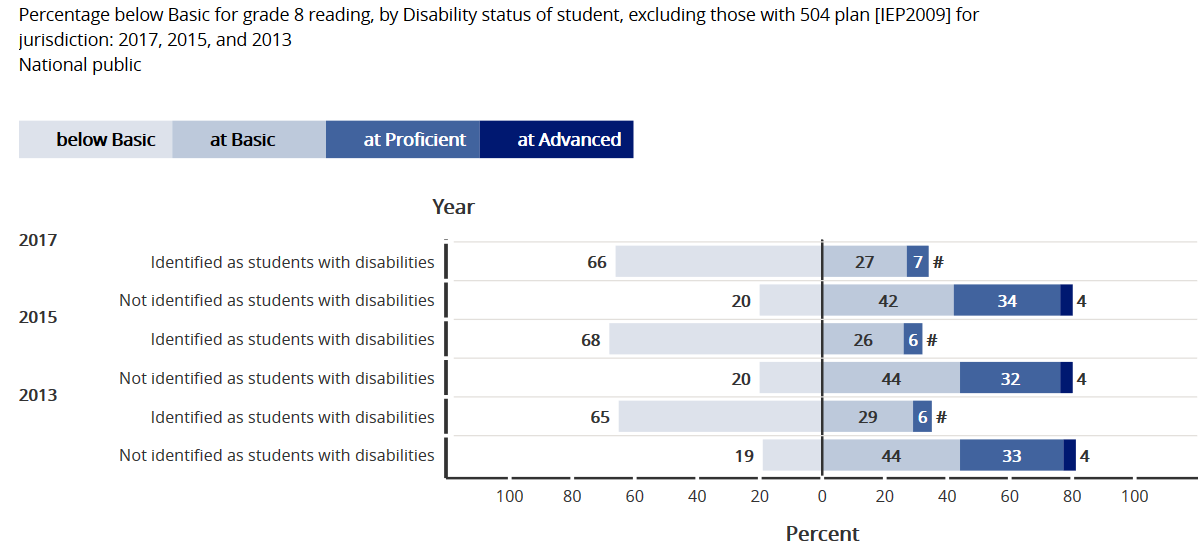 Source: www.nationsreportcard.gov