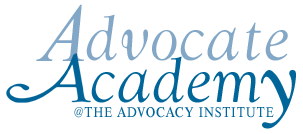 Evidence-Based Practice in Special Education:
How Advocates Can Make it Happen

Conducted October 13, 2010
Presenter
Ronnie Detrich, Ph.D.
Senior Fellow
Wing Institute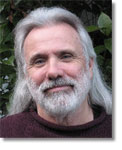 Ronnie Detrich is currently a senior fellow at the Wing Institute, a relatively new non-profit organization in Oakland, Ca with the mission of promoting evidence-based practices in education.
Prior to coming to the Wing Institute, Ronnie spent over 30 years delivering evidence-based interventions in educational settings. Most recently, he served as Clinical Director of a large non-profit, private special education school for children with serious educational and behavioral challenges and co-directed a large public school consultation project. He has also served as director for a residential/educational program for children with autism and director of a program for adolescent status offenders.
Ronnie's current interest in evidence-based is in the large-scale implementation of effective interventions in typical service settings. He is also interested in issues of effective staff training and practical methods for assessing and assuring high levels of treatment integrity. He has authored several papers on issues related to evidence-based practice in school settings.

Webinar Archive and Materials
Webinar Archive: This is the recording of the live Webinar (audio and visuals) conducted on September 28, 2010. The recording is 1 hr, 19 minutes in length. You can start, stop, pause, fast forward or rewind the recording using the controls on the ReadyTalk player. (Note: Playing the archive requires Adobe's free FLASH Player to be activated.)
Webinar Archive MP3: This is the MP3 audio file of the live Webinar presentation (1 hr, 19 minutes).