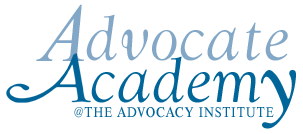 Navigating Response to Intervention:
Tips and Strategies for Advocates

October 14, 2009
Presenter
Heather Stephens, Ed.D.
Academic Evaluation & Diagnosis
Dallas, Texas


Dr. Heather Stephens has over fifteen years of experience in the field of education. Dr. Stephens earned a Master of Teaching in Special Education from the Curry School of Education at the University of Virginia and holds a Doctorate of Education in Supervision, Curriculum, and Instruction-Elementary Education with an interdisciplinary minor in Reading from Texas A & M University-Commerce. She previously taught general and special education in the Dallas Independent School District and served as a Master Reading Teacher and Dyslexia Coordinator.
Dr. Stephens is a board-registered member of the Texas Professional Educational Diagnosticians. She is currently serving on the National Certification of Educational Diagnosticians Board of Directors. Since 2001, Dr. Heather Stephens has conducted individual educational evaluations through Academic Evaluation & Diagnosis. Since developing the independent practice, Dr. Stephens has consulted with twenty-eight different school districts, forty-seven private schools, numerous parents, individuals, and private agencies. Dr. Stephens also works in consultation with other specialists.
Webinar Archive and Materials
Webinar Archive*: This is the recording of the live Webinar conducted on October 14, 2009. The recording is 1 hr, 29 minutes in length. You can start, stop, pause, fast forward or rewind the recording using the controls on the ReadyTalk player. (Note: Playing the archive requires FLASH Player to be installed on your computer.)
Webinar PowerPoint Presentation Handout*: This is the Handout for the Webinar presentation on Navigating Response to Intervention: Tips and Strategies for Advocates. (PDF, 22 pgs.)
* PLEASE NOTE: These materials are for the exclusive use of purchasers of Advocate Academy Webinar live events and archives. Please do not distribute or provide others with access to these materials. Thank you.