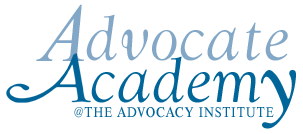 Using State Complaints for Systemic Advocacy
on Behalf of Students with Disabilities

May 21, 2009
Presenter
Jim Comstock-Galagan, Esq.

ABOUT THE PRESENTER
Jim Comstock-Galagan is Executive Director of the Southern Disability Law Center (SDLC). Established in June 2001 by Comstock-Galagan, the SDLC is a non-profit corporation founded to protect and advance the legal rights of people with disabilities throughout the South. SDLC partners with Protection and Advocacy (P&A) systems, Legal Service Corporation (LSC) programs, the Southern Poverty Law Center and disability organizations in the Southern United States on major disability rights issues and cases.
Comstock-Galagan has 31 years of legal experience, including 20 years of P&A work. From 1981 - 1989, he worked for the Louisiana P&A program, initially as a staff attorney and later as Director of Legal Services. From 1989-2001 he served as the Executive Director of Advocacy, Inc. the Texas P&A program. He has extensive litigation experience in IDEA, ADA, Section 504 of the Rehab Act and Juvenile Justice issues. He also has significant legislative advocacy experience. The past several years he has partnered with the Southern Poverty Law Center in filing and pursuing several systemic State Complaints in Louisiana, Mississippi, and Florida. All four of the complaints pursued in Louisiana have resulted in systemic Settlement Agreements. Three of these agreements require the implementation of district-wide PBIS.
Webinar Archive and Materials
Webinar Archive*: This is the recording of the live Webinar conducted on May 21, 2009. The recording is 1 hr, 27 minutes in length. You can start, stop, pause, fast forward or rewind the recording using the controls on the ReadyTalk player. (Note: Playing the archive requires FLASH Player to be installed on your computer.)
Webinar PowerPoint Presentation Handout*: This is the Handout for the Webinar presentation on Using State Complaints for Systemic Advocacy on Behalf of Students with Disabilities. (PDF, 24 pgs.)
Additional Materials: All Systemic Complaints, LDE Investigation Reports and Settlement Agreements discussed during this Webinar are available at the Southern Povery Law Center website.
* PLEASE NOTE: These materials are for the exclusive use of purchasers of Advocate Academy Webinar live events and archives. Please do not distribute or provide others with access to these materials. Thank you.