Student Accommodations:
The Role of Parents and Advocates

Conducted on March 14, 2012
Presenter
MaryAnn Byrnes, Ed.D.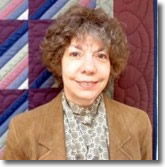 MaryAnn Byrnes, Ed.D. is an Educational Consultant who collaborates with schools to bridge the gap between regulation and practice. She has also been President of the Board of Directors for Clearway School.
Dr. Byrnes has a broad portfolio of experience in education; she began as a classroom teacher in Chicago and soon moved into the field of special education, teaching at elementary and secondary levels. MaryAnn served as a special education administrator for 18 years and as an Associate Professor at the University of Massachusetts Boston. She is a past president of the Massachusetts Council for Exceptional Children.
MaryAnn earned her B.A. from the University of Chicago, her M.A. in Learning Disabilities at Northwestern University and her Ed.D. in Learning Theory at Rutgers University.
The author of three peer-reviewed articles on selecting unambiguous accommodations, MaryAnn is also the academic editor of Taking sides: Clashing views in special education, published by McGraw-Hill and now in its fifth edition.
Webinar Archive and Materials
Webinar Archive: This is the recording of the live Webinar (audio and visuals) conducted on March 14, 2012. The recording is 1 hr, 31 minutes in length. You can start, stop, pause, fast forward or rewind the recording using the controls on the ReadyTalk player. (Note: Playing the archive requires Adobe's free FLASH Player to be activated.)
Webinar Archive MP3: This is the MP3 audio file of the live Webinar presentation (1 hr, 31 minutes). You can listen using free software such as Windows Media Player or RealPlayer, and download to your Smart Phone.
Webinar PowerPoint Presentation Handout: This is the Handout for the presentation, including the Strategies for Advocates document (PDF, 14 pgs).
ADDITIONAL RESOURCES:

Strategies for Advocates: Suggestions for negotiating accommodations with school team members. (PDF, 1 pg.)

Writing Explicit, Unambiguous Accommodations: A Team Effort: Article by MaryAnn Byrnes published in Intervention in School and Clinic, Volume 44 Number 1, September 2008 (PDF, 7 pgs)

Office for Civil Rights, U.S. Dept. of Education: Dear Colleague Letter and FAQ issued on January 19, 2012 regarding obligations of school districts under Section 504.

CCSSO ACCESSIBILITY MANUAL: HOW TO SELECT, ADMINISTER, AND EVALUATE USE OF ACCESSIBILITY SUPPORTS FOR INSTRUCTION AND ASSESSMENT OF ALL STUDENTS (WORD)