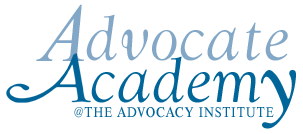 Understanding the
Family Educational Rights & Privacy Act (FERPA)

Conducted March 10, 2010
Presenter
S. James Rosenfeld, Esq.


At the time of this presentation James Rosenfeld, Esq. was Director of Education Law Programs at the Seattle University School of Law. He has since retired.
He directs the National Academy for IDEA Administrative Law Judges and Hearing Officers, which he founded at the Law School in 2002.
A member of the Washington State and District of Columbia bars, Jim is the Chairman of the Special Education Section of the National Association of Administrative Law Judiciary, reflecting his long interest in the IDEA hearing system and process. He testified before the President's Commission on Excellence in Special Education and the Subcommittee on Select Education of the Committee on Education and Labor of the U.S. House of Representatives, and has participated in the Danforth Foundation Program for Federal District Court Judges. He has made numerous presentations to national, regional, state and local special education governmental agencies and organizations.
Rosenfeld is the founder of COPAA (Council of Parent Attorneys and Advocates) and was the founding managing editor of IDELR (Individuals with Disabilities Education Law Report), the pre-eminent reporting service in special education law. He has authored two books – Education Records: A Manual and Transporting Students with Disabilities – and for ten years wrote a monthly newsletter reporting and analyzing developments in special education law. He received his B.A. (magna cum laude) from the University of Florida and his J.D. from New York University School of Law.

Webinar Archive and Materials
Webinar Archive: This is the recording of the live Webinar conducted on March 10, 2010. The recording is 1 hr, 35 minutes in length. You can start, stop, pause, fast forward or rewind the recording using the controls on the ReadyTalk player. (Note: Playing the archive requires FLASH Player to be activatedr.)
Text of FERPA regulations

Department explanation of 2008 regulation amendments

Family Policy Compliance Office (FPCO) brief explanation of amendments to regulations (12/17/08)

Family Policy Compliance Office (FPCO) General Guidance for Parents

"The Privacy of Student Information – A Resource for Schools," National Forum on Education Statistics

Joint Guidance on the Application of the Family Educational Rights and Privacy Act (FERPA) and the Health Insurance Portability and Accountability Act of 1996 (HIPAA) To Student Health Records (Nov. 2008), U.S. HHS & DoEd

IDEA Privacy regulations
Model Notification of Rights for Elementary and Secondary Schools: This is a model notificaiton form from the U.S. Dept. of Education. Available in HTML, PDF and Spanish.