AT Evaluation:
Hitting the Target and Supporting Implementation
Conducted
February 8, 2012
Presenter
Bryan Ayres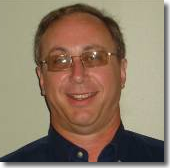 Bryan Ayres, M.Ed. is a licensed general and special educator, and currently the Director of the Technology and Curriculum Access Center at Easter Seals Arkansas. He has over 30 years experience working with children, youth and adults with a variety of disabilities.
Bryan holds degrees from Henderson State University (BME, 83) in Arkadelphia, Arkansas and the University of Arkansas at Little Rock (M.Ed., 87) in Special Education with an emphasis in severe disabilities and applied behavior analysis.
Bryan serves as an Assistive Technology Consultant with specialized training from the National Association of State Directors of Special Education. He is a member of RESNA and participates in the communication technologies and computer access special interest group and is a co-author of the quality indicators for assistive technology in post secondary education settings . His special interests include assistive and adaptive technologies, universal design for learning, and curriculum and assessment access. He presents trainings in local, statewide and national venues.

Webinar Archive and Materials
Webinar Archive: This is the recording of the live Webinar (audio and visuals) conducted on February 8, 2012. The recording is 1 hr, 32 minutes in length. You can start, stop, pause, fast forward or rewind the recording using the controls on the ReadyTalk player. (Note: Playing the archive requires Adobe's free FLASH Player to be activated.)
Webinar Archive MP3: This is the MP3 audio file of the live Webinar presentation (1 hr, 28 minutes). You can listen using free software such as Windows Media Player or RealPlayer, and download to a mobile device.