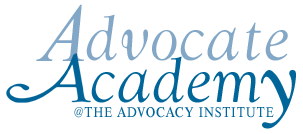 Ins and Outs of Compensatory Education for Students with Disabilities

Presented February 10, 2010
Presenters

Jennifer Lowman, Esq.
Maura McInerney, Esq.
Staff Attorneys
Education Law Center – PA

Jennifer Lowman, Esq., (left) at the time of this presentation, was an attorney and Director of Client Services and Training at the Education Law Center-PA (ELC). ELC is a non-profit legal advocacy organization dedicated to ensuring that all of Pennsylvania's children have access to a quality public education. Ms. Lowman's work at ELC currently involves updating and writing publications for parents and professionals about the legal rights of public school students, doing trainings, and answering questions from callers to ELC's Information and Referral service.

Ms. Lowman has worked at ELC for over eight years representing public school students and parents in special education cases, school discipline matters, enrollment cases, and other school-related matters. She previously was an associate at the Dechert law firm in Philadelphia, and she taught Legal Research and Writing at the Temple University James E. Beasley School of Law. She graduated from Harvard Law School in 1996 and from Lehigh University in 1993.
Maura McInerney, Esq., (right) is a Staff Attorney at the Education Law Center – PA. Her education law practice focuses on the legal rights of students in foster care, including issues relating to educational stability, appropriate school placement, special education and credit transfer/graduation requirements. Maura is involved in policy work at both the state and local level on behalf of educationally at-risk students. She has been a litigator in the private and public sectors for almost twenty years. She has conducted numerous trials and appeals at the federal and state level and has also litigated special education matters.
Maura previously clerked for U.S. Court of Appeals for the D.C. Circuit and was an Assistant Attorney General for the State of Maryland. Prior to entering law school, she worked at Covenant House in New York City. In 1990, she co-founded a transitional housing program in Columbia, M.D. which continues to provide housing, legal support and social services for homeless families. Maura is currently a member of the Board of Directors of the Presbyterian Children's Village, a residential treatment facility in Pennsylvania.
Webinar Archive and Materials
Webinar Archive: This is the recording of the live Webinar conducted on February 10, 2010. The recording is 1 hr, 35 minutes in length. You can start, stop, pause, fast forward or rewind the recording using the controls on the ReadyTalk player. (Note: Playing the archive requires FLASH Player to be activated.)