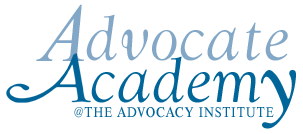 IQ Testing: Not Just About the Number
Conducted on August 23, 2006
Presented by Melissa Farrall, Ph.D.
Webinar Materials and Archive
Webinar Archive: This is the Archive of the Webinar event held on August 23, 2006. The archive is 2 hrs, 45 mins. in length. You can pause, fastforward, stop, and rewind the recording using the playback controls. Note: Playing the archive requires ADOBE FLASH to be activated.
Webinar PowerPoint Presentation: This is a PDF document containing all of the visuals presented during the Webinar event on August 23, 2006 (Part I and Part II) (PDF, 27 pgs).
Strategies for Advocates: This is a PDF document offering several strategies advocates can use when discussing issues related to IQ testing for students with disabilities. (PDF, 2 pgs)

Selected Resources:
Expectations for Students with Cognitive Disabilities: Is the Cup Half Empty or Half Full? Can the Cup Flow Over?: This article, published by the National Center on Educational Outcomes, offers helpful information regarding the connection between IQ and expected achievement and how stereotypical thinking influences the type of instruction students receive.
On the Irrelevance of Intelligence in Predicting Responsiveness to Reading Instruction: (PDF, 23 pgs) This is a PDF of an journal article appearing in the Fall 2006 issue of Exceptional Children.