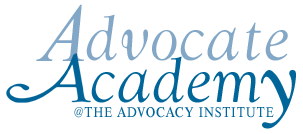 Ethics in Special Education Advocacy

Conducted April 14, 2010
Presenters
Kayla A. Bower, JD, and Joy J. Turner, JD
Oklahoma Disability Law Center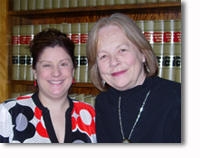 At the time of this presentation Kayla A. Bower, JD (right), was the senior litigation attorney and director for the Oklahoma Disability Law Center, Inc.
Joy J. Turner, JD (left), is a staff attorney at the law center and has handled special education cases since 2000.
The law center is the protection and advocacy system for Oklahomans with disabilities and is a member of the National Disability Rights Network and the Council of Parent Attorneys and Advocates. They are members of the Oklahoma Bar Association and are licensed to practice in Oklahoma state court, federal court and the Tenth Circuit Court of Appeals. Ms. Bower is licensed to practice at the U. S. Supreme Court.
Ms. Bower received her J.D. from the University of Oklahoma School of Law, and Ms. Turner received her J.D. from Oklahoma City University School of Law.

Webinar Archive and Materials
Webinar Archive: This is the recording of the live Webinar (audio and visuals) conducted on April 14, 2010. The recording is 1 hr, 24 minutes in length. You can start, stop, pause, fast forward or rewind the recording using the controls on the ReadyTalk player. (Note: Playing the archive requires Adobe's free FLASH Player to be activated.)
Webinar Archive MP3: This is the MP3 Audio file of the live Webinar presentation.