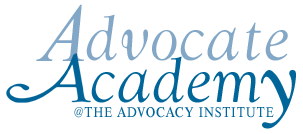 Methodology Disputes:
Getting Beyond the Assumption of Deference

Presented April 15, 2009
Presenters
Mandy Favaloro and Carolina Watts
A2Z Educational Advocates
Los Angeles, CA

Mandy Favaloro (left) is an attorney in Los Angeles, California. Mandy is from San Francisco and moved to southern California for college. She graduated manga cum laude from the University of Redlands with Honors with a B.A. in Government in 2002. Mandy was a member of Phi Beta Kappa, an academic honor society and numerous local and national community service organizations including Mortar Board. During college, Mandy worked in the Redlands Unified School District providing reading intervention strategies to at-risk students. She attended Pepperdine University School of Law in Malibu, California. While at Pepperdine, she participated in the Special Education Advocacy Clinic where she first had the opportunity to advocate for students and parents at IEPs. Mandy is now an attorney with A2Z Educational Advocates where she advocates for parents of students with disabilities at all stages of the process including IEP meetings, mediations and due process hearings. Mandy has presented at the Council of Parents Attorneys and Advocates National Conference in 2007, 2008 and 2009 on varying topics including IEEs, mediation and negotiation strategies. She also was a panel participant on several topics at Disability Rights California's All Staff Annual Conference in 2008.

Carolina Watts (right) graduated from the University of Georgia and then moved to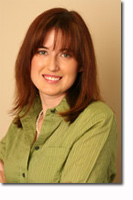 California to attend law school at Pepperdine University. Carolina worked for the Office of the Child Advocate (OCA) in Georgia during law school, conducting oversight investigations of cases within the Department of Family and Children's Services, including child protective services and foster care cases. While at the OCA, Carolina was involved with a statewide Child Welfare task force and working on legislative agenda and other policy related to children's rights. While in law school, Carrie was a member of the Pepperdine Special Education Advocacy Clinic, where she worked with parents on preparing for and attending IEP meetings for their kids. Following that experience, Carolina pursued her interest in special education law by working at A2Z Educational Advocates, where she remained after law school as an advocate. Carolina has presented at the Council of Parents Attorneys and Advocates National Conference in 2007, 2008 and 2009 on varying topics including mediation and negotiation strategies and methodology issues. She also was a panel participant on several topics at Disability Rights California's All Staff Annual Conference in 2008.
Webinar Archive and Materials
Webinar Archive*: This is the recording of the live Webinar conducted on April 15, 2009. The recording is 1 hr, 35 minutes in length. You can start, stop, pause, fast forward or rewind the recording using the controls on the ReadyTalk player. (Note: Playing the archive requires FLASH Player to be installed on your computer.)
Webinar PowerPoint Presentation Handout*: This is the Handout for the Webinar presentation on Methodology Disputes: Getting Beyond the Assumption of Deference. (PDF, 19 pgs.)
* PLEASE NOTE: These materials are for the exclusive use of purchasers of Advocate Academy Webinar live events and archives. Please do not distribute or provide others with access to these materials. Thank you.