Webinar Archive: Understanding Reading Instruction and Remediation
(2 Part)

$50.00 $25.00 On Sale!

Conducted November 13 and 15, 2006 (2 Part)

ABOUT THE WEBINAR:
IDEA 2004 mandates that students must be provided with reading instruction that includes the five essential components (or sub-skills) before being identified as disabled and in need of special education. Understanding these sub-skills is now a critical part of special education advocacy.

In the first session of this two-part Webinar, each of the five components of reading (phonemic awareness, phonics, fluency, vocabulary, and comprehension in conjunction with writing and oral language development) is described in the context of a graphic that depicts the reading process. This provides critical information about a child's reading profile by linking it with five components of reading that must be addressed within the instructional program. This information, along with data and observation, clarifies how the child's reading instruction should be designed in terms of discovering which of the five sub-skills, or components of reading, might be emphasized temporarily more than another, "tilting the balance" in a "balanced reading program," both through special ed and general ed classes.

The second session of the Webinar provides guidance in choosing specific materials, programs, and resources in each of the five components of reading for a given type of student. It addresses some criteria for choosing one over another, for example, looking at some of the most commonly used core, supplemental and intervention programs. Finally, it outlines other sources of information helpful to parents and advocates in securing appropriate reading instruction for students.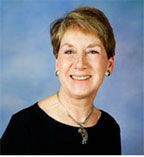 ABOUT THE PRESENTER:
Sally Grimes Ed.M. has served as an independent consultant and provider of professional development for the past 13 years. Prior to that, she served in a wide variety of positions in the fields of Reading and Learning Disabilities for an additional two decades. She has taught at levels ranging from Head Start to Graduate School, performed clinical evaluations, had a private tutoring practice, worked as a volunteer with migrant Mexicans, and served as Landmark School's first Admissions Director and as the Assistant Director of its Outreach Program. (Landmark School is a pioneer in the field of Learning Disabilities established in Prides Crossing, MA.)

More recently, Sally Grimes was chosen to be one of three Lead Trainers by the Massachusetts Department of Education for the Reading First Grant under the No Child Left Behind Act. Additionally, the Grimes Reading Institute in Rockport, Massachusetts, of which Sally is the Founding Director, was one of three entities that was selected by the Massachusetts Department of Education to design and develop the professional development component of the Reading First Grant. In this position Sally interviewed, hired and trained 60 Master Trainers, created and edited curriculum, and played a central role in most aspects of the Reading First Grant., interacting with schools, administrators, publishers, etc.

In her role as provider of professional development and consultant, Sally has worked in the area of Reading (specializing in Phonemic Awareness) with thousands of teachers and administrators in schools nationally, as well as with The Ennis William Cosby Foundation, WGBH (Between the Lions), Edvocacy, FableVison, and at numerous conferences and with many professional and parent groups. She has served as an adjunct faculty member at Boston College, Fitchburg State College, Lesley University, Framingham State College, and Salem State College, often teaching courses she conceived and developed in the area of Reading.

Sally's interest in public policy and public awareness has led to work in the production of and participation in media presentations as well as in the creation of several published articles. Other past activities include serving on the Rockport School Committee, on the Executive Board of the National Council for Exceptional Children, and as an appointed member of the Governor's Commission on School Readiness. In addition, Sally assisted in the development of the Foundations of Reading Exam, one of the Massachusetts Tests for Educator Licensure. She also assisted in the design, training, and delivery of the Bay State Readers Grant Program that is based on the Alabama Reading Initiative.

Sally received her Bachelor's Degree from University of Illinois and her Master's Degree in Reading and Human Development from the Harvard Graduate School of Education. Her web site is: www.grimesreadinginstitute.com.





Back to Advocate Academy Webinar Archives




[Add to Cart] [View Cart]