Webinar Archive: Understanding Assessments: Psychological, Processing, and Achievement Evaluation Data

$25.00 $12.50 On Sale!

Conducted October 24, 2007

ABOUT THE WEBINAR:
Psychological evaluation reports can be complex and confusing. This Webinar presentation provides information about evaluation data obtained from psychological, processing, and achievement testing. Essential components of the testing are covered, including general statistical properties. General knowledge of evaluations is needed to better understand the results, recommended interventions, and special education eligibility decisions. The presenter discusses different assessment measures to give participants some familiarity with ones that may be used in a typical assessment.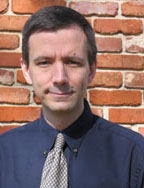 ABOUT THE PRESENTER:
Alan W. Brue, Ph.D., NCSP received his M.A.E., Ed.S., and Ph.D. degrees in School Psychology (with a Gifted Education specialization) from the University of Florida. He currently works as a school psychologist in Bartow County School District in Georgia. Prior to working in Bartow County, he was Director of Professional Standards and Continuing Professional Development for the National Association of School Psychologists (NASP), Assistant Professor at Texas Woman's University, and a school psychologist for two other Georgia school districts.

Dr. Brue currently teaches part-time in Capella University's School Psychology Program and serves as a test development independent contractor for the Educational Testing Service (ETS). Dr. Brue holds state certification as a school psychologist and Director of Pupil Personnel Services and Director of Special Education leadership endorsements. He is a Nationally Certified School Psychologist (NCSP) and a member of the National Association of School Psychologists (NASP).

Active within his field, Dr. Brue has served as Secretary, Conference Chair, Research Chair, and IDEA 2004 Ad-Hoc Committee Chair for the Georgia Association of School Psychologists; Convention Co-Chair for the National Association of School Psychologists; and editorial board member for the journal Research in the Schools. He has also served as Co-Principal Investigator for the Stanford-Binet Intelligence Scales-Fifth Edition; Site Coordinator for the Kaufman Assessment Battery for Children-Second Edition and Kaufman Test of Educational Achievement-Second Edition; examiner for the Differential Ability Scales-Second Edition, Bender Visual-Motor Gestalt Test-Second Edition, Stanford-Binet Intelligence Scales-Fifth Edition, Reynolds Intellectual Assessment Scales, Wechsler Individual Achievement Test-Second Edition and Learning Efficiency Test, Third Edition; Fairness/Bias Reviewer for the Stanford-Binet Intelligence Scales, Fifth Edition; and Test Item Writer for the Adaptive Behavior Assessment System and Adaptive Behavior Assessment System-Second Edition. Dr. Brue has presented on professional issues at more than 15 conventions, conferences, and meetings, and a book he coauthored – A Parent's Guide to Special Education: Insider Advice on How to Navigate the System and Help Your Child Succeed – was published in 2005.



More Advocate Academy Webinar Archives


[Add to Cart] [View Cart]