Webinar Archive: IEP Essentials: Lessons Learned Through Legal Analysis

$25.00 $12.50 On Sale!

Conducted October 3, 2007

ABOUT THE WEBINAR:
This presentation highlights the findings of three legal analyses of due process and judicial decisions pertaining to transition planning, behavioral intervention plans, and progress monitoring. A case study approach introduces issues in each topic area, and themes emerging from the research are presented. Implications for IEP teams and strategies for advocates are also discussed.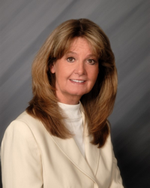 ABOUT THE PRESENTER:
Dr. Susan Etscheidt is a Professor of Special Education at the University of Northern Iowa. She teaches courses in the area of behavioral disorders, behavior management, and special education law and policy. In addition to her involvement in the teacher preparation program at UNI, Dr. Etscheidt is an administrative law judge for special education appeals in Iowa.





More Advocate Academy Webinar Archives




[Add to Cart] [View Cart]