Webinar Archive: Common Core State Standards: Implications for Students with Disabilities

$25.00 $12.50 On Sale!

ABOUT THE WEBINAR:
The recent release of the Common Core State Standards (CCSS) creates a new set of issues for students with disabilities. To date, over 30 states have adopted the CCSS. This widespread adoption and forthcoming implementation requires thinking about the CCSS application for students with disabilities. How should accessibility issues be addressed – via accommodations, alternate assessments, or other means? What are the implementation challenges and opportunities, and the next steps to take in ensuring that students with disabilities benefit from the Common Core State Standards? This presentation examines these challenges and opportunities.

ABOUT THE PRESENTERS: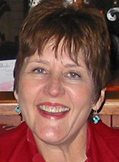 Jan Sheinker, Ed.D. is a Principal at Sheinker Educational Services, Inc. She has authored instructional and professional development materials in social skills, study skills, metacognition, and policy related to standards, curriculum, assessment, instruction, school improvement, and systems alignment. Dr. Sheinker conducts studies of alignment of curricula and assessments, and works with several states on all of the above topics and their application to both general and special populations. In more than 30 years in public education, Sheinker has taught and supervised both regular education and special education classrooms and assessment teams, provided professional development and technical assistance to districts and states, and facilitated the development of state standards and district standards and assessments. Sheinker is an affiliate of and consultant to several national organizations and federally funded projects.












Martha Thurlow, Ph.D. is Director of the National Center on Educational Outcomes and Senior Research Associate at the University of Minnesota. During the past decade, Dr. Thurlow's work has emphasized the need to obtain valid, reliable, and comparable measures while at the same time ensuring that the assessments are truly measuring the knowledge and skills of students with special needs rather than their disabilities or limited language when these are not the focus of the assessment. Studies have covered a range of topics, including participation decision making, accommodations, universal design, computer-based testing, graduation exams, and alternate assessments.BR>
Back to Advocate Academy Webinar Archives






[Add to Cart] [View Cart]