Webinar Archive: Measuring Student Progress: Developing IEPs That Work

$25.00 $12.50 On Sale!

Date: Conducted September 24, 2008

ABOUT THE WEBINAR:
Approaches to IEP writing and monitoring progress have evolved over the years. Some of these changes have caused concern among advocates and families, in particular the option to eliminate the use of objectives and/or benchmarks for many students. However, the intended outcome of these changes is to provide greater accountability for student progress, not less. With a deeper understanding of these changes, parents can become active partners in monitoring their child's progress toward meeting goals. This session provides the rationale behind these changes, the components of a well written measurable goal and how to ensure the IEP contains a description of how progress toward meeting goals will be measured.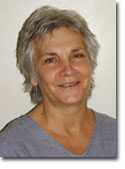 ABOUT THE PRESENTER:
Carol Kosnitsky has been a special educator, administrator and consultant with over 30 years of experience in the field. After teaching students with disabilities for several years, she went on to assist in developing one of the first parent information centers in New Hampshire. She was a special education director for 20 years in New Hampshire and served as President of the New Hampshire Association for Special Education Administrators (NHASEA) for 2 years. She has recently published IEP Goals That Make a Difference: An Administrator's Guide to Improving the Process. She has presented at numerous conferences at the local, regional and national level.






Back to Advocate Academy Webinar Archives




[Add to Cart] [View Cart]