Webinar Archive: Independent Educational Evaluations (IEEs): What Special Education Advocates Need to Know

$25.00 $12.50 On Sale!

Conducted August 20, 2008

ABOUT THE WEBINAR:
This presentation provides a comprehensive review of current federal regulations pertaining to IEEs. U.S. policy letters, state and federal case law (pro-parent and pro-district) will be explored. Several state regulations governing IEEs are also reviewed. An analysis of past and current trends with regard to IEEs are discussed.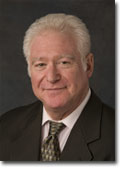 ABOUT THE PRESENTER:
Steve C. Imber, Ph.D. is President of Psychoeducational Consultants and serves as an independent educational evaluator, a consultant to parents and school personnel and as an expert in various due process hearings and other legal proceedings. He is a Professor of Special Education at Rhode Island College (since 1973) in Providence, RI where he teaches undergraduate and graduate courses on advanced behavior management: FBAs and BIPs behavior management, assessment, curriculum and methodology for secondary level students with disabilities, inclusion of students within the general education settings, legal aspects of special education and psychoeducational strategies for children and youth with disabilities.

Dr. Imber is a past President of the International Council for Children with Behavior Disorders (a division of the Council for Exceptional Children). He has presented at several national and regional conferences on a variety of topics and has published articles in several journals within the fields of psychology and special education.




Back to Advocate Academy Webinar Archives




[Add to Cart] [View Cart]