Webinar Archive: Negotiating Assistive Technology Supports and Services

$25.00 $12.50 On Sale!

Conducted June 28, 2006

ABOUT THE WEBINAR:

This Webinar provides an overview of assistive technology (AT), how to measure the effects of assistive technology and interpret claims of technology enhanced performance for students with disabilities. Strategies for advocates are offered and discussed.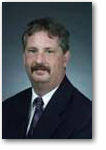 ABOUT THE PRESENTER:
Dave L. Edyburn, Ph.D., is an Associate Professor in the Department of Exceptional Education at the University of Wisconsin-Milwaukee. Dr. Edyburn's teaching and research interests focus on the use of technology to enhance teaching, learning, and performance. He has authored over 100 articles and book chapters on assistive and instructional technology. He is co-editor of the recently published book, Handbook of Special Education Technology Research and Practice. He is a past president of the Special Education Technology Special Interest Group (SETSIG) in the International Society for Technology in Education (ISTE) as well as a past president of the Technology and Media (TAM) Division of the Council for Exceptional Children (CEC). He is a frequent conference presenter and national workshop leader.






Back to Advocate Academy Webinar Archives




[Add to Cart] [View Cart]