Webinar Archive: Student Accommodations: The Role of Parents and Advocates

$25.00 $12.50 On Sale!

Conducted March 14, 2012

ABOUT THE WEBINAR:

This webinar addresses the frequently confusing topic of student accommodations. Specifically, the presentation reveals how ambiguous accommodations can be - and how to select appropriate accommodations for each individual.

The goal of this webinar is to present a model that can be used collaboratively by advocates, parents, students, and teachers to identify unambiguous accommodations.

Webinar participants will:
- Learn the legal bases for accommodations and their purpose.
- Explore examples of ambiguous accommodations, which might actually hinder, rather than support the individual.
- Apply the research-based Explicit Accommodations Model to select appropriate accommodations that are clear to all.
- Learn strategies to enhance clarity when reviewing accommodations during IEP meetings.



ABOUT THE PRESENTER: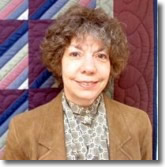 MaryAnn Byrnes, Ed.D. is an Educational Consultant who collaborates with schools to bridge the gap between regulation and practice. She has also been President of the Board of Directors for Clearway School.
Dr. Byrnes has a broad portfolio of experience in education; she began as a classroom teacher in Chicago and soon moved into the field of special education, teaching at elementary and secondary levels. MaryAnn served as a special education administrator for 18 years and as an Associate Professor at the University of Massachusetts Boston. She is a past president of the Massachusetts Council for Exceptional Children.
MaryAnn earned her B.A. from the University of Chicago, her M.A. in Learning Disabilities at Northwestern University and her Ed.D. in Learning Theory at Rutgers University.
The author of three peer-reviewed articles on selecting unambiguous accommodations, MaryAnn is also the academic editor of Taking sides: Clashing views in special education, published by McGraw-Hill and now in its fifth edition. Back to Advocate Academy Webinar Archives

[Add to Cart]
[View Cart]