Webinar Archive: Realistic Ways to Build Collaboration in IEP Meetings

$25.00 $12.50 On Sale!

Conducted February 21, 2007

ABOUT THE WEBINAR:
IEP meetings can be complicated and overwhelming under the best circumstances. When parents and schools disagree, communication breaks down, distrust seeps in and the "team" becomes warring adversaries. Is this working in the best interest of the student? Negotiation is often a give and take process resulting in winners and losers. Collaborative negotiation is positive, forward thinking, respectful and allows the needs of all parties to be incorporated into the solution. This session will cover a four-step collaborative problem solving process and touch on effective communication skills that support all team members to do their best work together.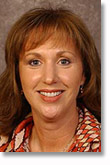 ABOUT THE PRESENTER:
Kathy Wian is the Director of the Conflict Resolution Program (CRP) at the University of Delaware. She has worked at the University of Delaware since 1994. Through her work with the Delaware Department of Education (DDOE), Ms. Wian helped create Delaware's Special Education Mediation Program. This program, known as SPARC (Special Education Partnership for the Amicable Resolution of Conflict), provides special education mediation and IEP meeting facilitation services to all public schools and parents in the state. She has also created special education programs to specifically meet the needs of school personnel, parents, advocates and mentors in the areas of conflict resolution (communication and collaborative problem solving), leading effective meetings and mediation. At the University of Delaware, she teaches an Introduction to Basic Conflict Resolution Skills course and a Collaborative Leadership course in the School of Urban Affairs and Public Policy. She has a Master of Public Administration degree from the University of Delaware and an undergraduate degree in Business Administration.

To learn more about the Conflict Resolution Program (CRP) at the University of Delaware please visit the CRP Web site.








Back to Advocate Academy Webinar Archives




[Add to Cart] [View Cart]