Webinar Archive: Students with Disabilities in Foster Care:
What Special Education Advocates Need to Know

$25.00 $12.50 On Sale!

Conducted February 18, 2009

ABOUT THE WEBINAR:
Currently, there are over half a million children in foster care, and statistics indicate that 30 to 40 percent of these young people receive special education services. Despite the substantial number of foster youth with disabilities, their unique educational and transition needs have traditionally been overlooked or ineffectively addressed. As a result, these students typically struggle in school and experience worse outcomes than students who experience only special education or foster care. This presentation provides information about current research investigating the challenges facing students who interface with both foster care and special education, as well as share the stories of actual youth we have worked with in our intervention studies, highlighting key issues. Important legislation/resources within child welfare that are intended to address some of these important issues will be reviewed, and ideas/potential strategies that school staff, attorneys and special education advocates can use to more effectively support youth as they work towards success in school and adult life will be shared.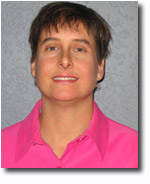 ABOUT THE PRESENTER:
Dr. Sarah Geenen is a child psychologist and an assistant professor at Portland State University in Oregon. She received her doctorate from DePaul University in 1998, and since that time has conducted extensive research around the transition and educational experiences of at-risk youth with disabilities, with a focus on foster care. Currently, she is the director of two federally funded studies (My Life and Project Success) that are using a randomized design to examine the impact of enhanced self-determination on the education and post school outcomes of students who are in both special education and foster care. Dr. Geenen's life experience as the sibling of two adopted brothers with special needs has fueled her commitment to and interest around supporting the education and transition of foster youth with disabilities.






Back to Advocate Academy Webinar Archives




[Add to Cart] [View Cart]