Webinar Archive: AT Evaluation: Hitting the Target and Supporting Implementation

$25.00 $12.50 On Sale!

Conducted Wednesday, February 8, 2012

ABOUT THE WEBINAR:

This presentation addresses the components of a successful AT evaluation, who needs to be involved, models for effectiveness and how to make sure that the evaluation results support successful implementation.

Webinar attendees learn the difference between consideration and evaluation, how to leverage IEP team or 504 team participation in the evaluation process and how to translate data collection and findings from the AT evaluation into successful implementation within a plan based on the environments and tasks the individual is likely to encounter. This webinar examines questions parents and advocates should ask to guide and inform participants in the evaluation process.

This webinar explores the legal obligations of schools to provide assistive technology evaluations and examine the factors that often go awry as well as suggestions for moving the process forward in the best and most effective manner possible.

ABOUT THE PRESENTER: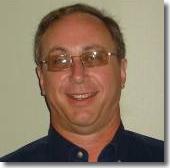 Bryan Ayres, M.Ed. is a licensed general and special educator, and currently the Director of the Technology and Curriculum Access Center at Easter Seals Arkansas. He has over 30 years experience working with children, youth and adults with a variety of disabilities.
Bryan holds degrees from Henderson State University (BME, 83) in Arkadelphia, Arkansas and the University of Arkansas at Little Rock (M.Ed., 87) in Special Education with an emphasis in severe disabilities and applied behavior analysis.
Bryan serves as an Assistive Technology Consultant with specialized training from the National Association of State Directors of Special Education. He is a member of RESNA and participates in the communication technologies and computer access special interest group and is a co-author of the quality indicators for assistive technology in post secondary education settings . His special interests include assistive and adaptive technologies, universal design for learning, and curriculum and assessment access. He presents trainings in local, statewide and national venues.

Registration includes one free log-in to Web Conference and one toll-free phone line. Gather a group to take advantage of this low price!

Back to Advocate Academy Webinar archives

[Add to Cart]
[View Cart]