AT and AIM:
Advocacy Strategies for Student Success
Presented January 11, 2012
Presenters
Pam Cook and Joanne Karger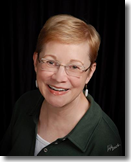 Pam Cook, a consultant with ABC Consulting Services since 1999, has worked as an advocate for students with disabilities in Western Pennsylvania public schools for over 20 years. Pam also currently assists students, their families and teachers in obtaining and using Assistive Technology (AT) and Accessible Instructional Materials (AIM) to enable struggling readers to access the general education curriculum and build independence as they transition to postsecondary education and careers. Pam has been employed as an Education Advocate at the Mental Health Association of Allegheny County, as a member of a special education research team at the University of Pittsburgh and as a consultant to the Duquesne University Charter School Project. She has served on her local school board and the Board of the Education Law Center of Pennsylvania (1998-2008). She is a former member of the National Board of CHADD (Children and Adults with Attention Deficit Disorders) and the Pittsburgh Regional Board of the International Dyslexia Association. As co-chair of the PA Department of Education's Response to Intervention (RtI) Parent Engagement Committee, Pam participated in the creation of RtI resource materials provided to parents across Pennsylvania. Pam is a former teacher with a B.S.Ed. in elementary education from Ohio University and a M.Ed. in special education from the University of Pittsburgh.



Joanne Karger, J.D., Ed.D., is a 2011-2012 Postdoctoral Fellow in "Universal Design for Learning" (UDL) at CAST and Boston College Lynch School of Education. She has worked for the past four years as an attorney at the Center for Law and Education (CLE), where she has represented low-income families and provided technical assistance to legal services and pro bono attorneys in cases involving education issues, including the rights of students with disabilities under IDEA, Section 504, and Title I/NCLB. Dr. Karger has also served as a consultant for the National Center on Accessible Instructional Materials at CAST, analyzing legal and policy issues associated with the provision of accessible instructional materials and access to the general education curriculum for students with disabilities. Prior to joining CLE, Dr. Karger served on a team of consultants that evaluated the special education programs of New York City, the District of Columbia, and several low-income school districts in Massachusetts. She has a law degree from Boston College Law School and a doctorate in education from the Harvard Graduate School of Education in Administration, Planning, and Social Policy.

Webinar Archive and Materials
Webinar Archive*: This is the recording of the live Webinar (audio and visuals) conducted on January 11, 2012. The recording is 1 hr, 32 minutes in length. You can start, stop, pause, fast forward or rewind the recording using the controls on the ReadyTalk player. (Note: Playing the archive requires Adobe's free FLASH Player to be installed on your computer.)
Webinar Archive MP3*: This is the MP3 audio file of the live Webinar presentation (1 hr, 28 minutes). You can listen using free software such as Windows Media Player or RealPlayer, and download to your IPod and Smart Phone.
Webinar PowerPoint Presentation Handout*: This is the HANDOUT for the presentation (PDF, 22 pgs)

State Complaint Documents*: This is a compilation of the documents regarding the state complaint filed on behald of Heather, as discussed in the Webinar. (PDF, 19 pgs)

AT Caselaw*: This is a summary of OSEP Policy Letters, IDEA Due Process Hearings, and State Complaints regarding assistive technology for students with disabilities, as discussed in the Webinar (PDF, 2 pgs)

AIM Resources: A listing of resources prepared by Pam Cook. Available in WORD and PDF (1 pg.)

Assistive Technology Advocacy: Tips on advocating for AT by Dr. Dave Edyburn (PDF, 4 pgs)

Advocacy Institute Experts on the Record: Listen to our audio interview with AT experts Sean Smith and Ruth Ziolkowski (17 minutes, opens in Media Player)
ADDITIONAL RESOURCES (requires Internet access):


Accessible Instructional Materials: Ensuring Access for Students with Learning Disabilities: A comprehensive report on the requirement to provide AIM for students with disabilities. Written by Joanne Karger for the National Center for Learning Disabilities.

U.S. Dept. of Justice and Education documents: Important documents released by the Office for Civil Rights of the U.S. Department of Education (ED) and the Civil Rights Division of the U.S. Department of Justice (DOJ) providing important information regarding the use of emerging technology in educational settings.
IDEA Dispute Resolution Comparison Chart: Comparison of IDEA Due Process, Mediation, Resolution Process and State Complaint from CADRE (PDF, 3 pgs)
Advisory Commission on Accessible Instructional Materials in Post-Secondary Education for Students with Disabilities:
Report to Congress issued December 6, 2011 and background information
AIM Videos at YouTube: The Missouri text-to-speech pilot program
(
http://www.youtube.com/user/AIMNationalCenter
)
Students Speak Out (4:10) http://aim.cast.org/experience/training/aim_implementation_guide
* PLEASE NOTE: These materials are for the exclusive use of purchasers of Advocate Academy Webinar live events and archives. Please do not distribute or provide others with access to these materials. Thank you.