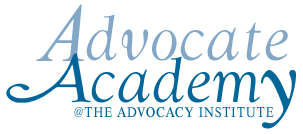 Unraveling the 504 Maze:
Information and Strategies for Special Education Advocates

December 7, 2011
Presenters

Elizabeth Greczek and Ron Hager

Elizabeth Greczek is an attorney for the Office for Civil Rights, U.S. Department of Education. Elizabeth works primarily on policy issues concerning compliance with Section 504 of the Rehabilitation Act of 1973 and Title II of the Americans with Disabilities Act. Before coming to the Department, Elizabeth worked for the National Disability Rights Network providing training and technical assistance on special education issues to the Protection and Advocacy agency network. Before that, Elizabeth worked at the District of Columbia P&A advocating on behalf of students and parents in special education issues. At the P&A Elizabeth was co-counsel in the class action Petties case, regarding, among other issues, special education transportation for the District of Columbia public schools. Prior to working at the P&A, Elizabeth handled special education cases at the private law firm of Feldesman, Tucker, Leifer, Fidell, LLP and the Patrick J. Hoover law firm. Elizabeth earned her B.S. in Political Science from James Madison University and her J.D. from Cleveland-Marshall College of Law.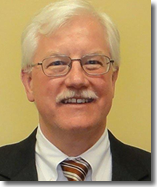 As a Senior Staff Attorney at the National Disability Rights Network, Ron provides training and technical assistance to the Protection & Advocacy/CAP network on special education. He has specialized in disability law, particularly special education, since 1979, when he started his legal career in Buffalo as a VISTA attorney. After that, he was a Clinical Professor at the State University of New York at Buffalo Law School for nine years, supervising the Education Law Clinic. In 1991, Ron moved to Neighborhood Legal Services (NLS) where he represented clients in a wide variety of disability-related cases. As part of NLS's National AT Advocacy Project, Ron also was a frequent author on disability-law-related issues. He was co-chair of the New York State Bar Association's Committee on the Rights of People with Disabilities for four years, and was the President of the Board of Directors of Autistic Services, Inc., in Western New York, for 10 years. Ron earned a B.A. in Psychology from the State University of New York at Binghamton and a J.D. from the State University of New York at Buffalo Law School.
Webinar Archive and Materials
Webinar Archive*: This is the recording of the live Webinar (audio and visuals) conducted on December 7, 2011. The recording is 1 hr, 28 minutes in length. You can start, stop, pause, fast forward or rewind the recording using the controls on the ReadyTalk player. (Note: Playing the archive requires Adobe's free FLASH Player to be installed on your computer.)
Webinar Archive MP3*: This is the MP3 audio file of the live Webinar presentation (1 hr, 28 minutes). You can listen using free software such as Windows Media Player or RealPlayer, and download to your IPod and Smart Phone.
Webinar PowerPoint Presentation Handouts*: Handout for presentation by Ron Hager (PDF, 11 pgs.). Handout for presentation by Elizabeth Greczek (PDF, 14 pgs.). Accessible version of handout for presentation by Elizabeth Greczek formatted for screen readers (PDF,8 pgs).
ADDITIONAL RESOURCES:

504 Fact Sheet: This is a comprehensive overview of Section 504 prepared by Ron Hager, Senior Staff Attorney at the National Disability Rights Network. Available in WORD or PDF. (22 pgs.)

Understanding the Americans with Disabilities Act Amendments Act (ADAAA) and Section 504. This Parent Advocacy Brief from the National Center for Learning Disabilities explains the changes brought about by the ADAAA, how they apply to Section 504, and how these changes may impact children with disabilities, including learning disabilities, as well as other conditions such as Attention-Deficit/ Hyperactivity Disorder (AD/HD), Aspergers Syndrome, diabetes, asthma, and life-threatening food allergies. Get it here. (PDF, 11 pgs.)
* PLEASE NOTE: These materials are for the exclusive use of purchasers of Advocate Academy Webinar live events and archives. Please do not distribute or provide others with access to these materials. Thank you.