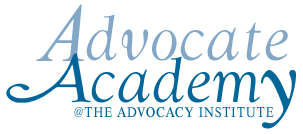 Specific Learning Disabilities Identification:
Where We Are and What We Know

Presented December 3, 2009
Presenter
Nancy Mather, Ph.D.


Nancy Mather is a Professor at the University of Arizona in the department of Special Education, Rehabilitation, and School Psychology. She specializes in the areas of assessment, reading, writing, and learning disabilities. She has served as a learning disabilities teacher, a diagnostician, a university professor, and an educational consultant. She has published numerous articles and conducts workshops on assessment and instruction nationwide. Dr. Mather is a co-author of the Woodcock-Johnson III and has co-authored two books on interpretation and application of the WJ III: Woodcock-Johnson III: Reports, Recommendations, and Strategies (Mather & Jaffe, 2002) and Essentials of WJ III Tests of Achievement Assessment (Mather, Wendling, & Woodcock, 2001). In addition, she has recently co-authored the books: Learning Disabilities and Challenging Behaviors: A Guide to Intervention and Classroom Management (2nd ed.) (Mather & Goldstein, 2008), Evidence-based Interventions for Students with Learning and Behavioral Challenges (Morris & Mather, 2008), Essentials of Assessment Report Writing (Lichtenberger, Mather, Kaufman, & Kaufman, 2004), and Essentials of Evidence-based Academic Interventions (Wendling & Mather, 2009).

Webinar Archive and Materials
Webinar Archive*: This is the recording of the live Webinar conducted on December 3, 2009. The recording is 1 hr, 28 minutes in length. You can start, stop, pause, fast forward or rewind the recording using the controls on the ReadyTalk player. (Note: Playing the archive requires FLASH Player to be installed on your computer.)
Webinar PowerPoint Presentation Handout*: This is the Handout for the Webinar presentation on Specific Learning Disabilities Identification: Where We Are and What We Know. (PDF, 25 pgs.)
Regulations and Analysis of Comments: This is the IDEA 2004 federal regulations regarding Evaluation and Eligibility and the Analysis of Comments pertaining to SLD from the U.S. Department of Education. Comments of particular importance are highlighted. (PDF, 46 pgs.)
SLD Identification: An Analysis of State Policies: This analysis looks at the eligibility criteria used to determine the presence of a specific learning disability across states since the changes in IDEA 2004 law and federal regulations. Results indicate variability among the states regarding eligibility with all states using response to intervention and the majority of states allowing the use of various discrepancy models. A podcast interview with the authors of the analysis is also featured.
* PLEASE NOTE: These materials are for the exclusive use of purchasers of Advocate Academy Webinar live events and archives. Please do not distribute or provide others with access to these materials. Thank you.